Building Fences For Utah, In Utah,
Since 1993
Over 60,000 fences installed and counting...
If we know one thing, it's how to build a good fence. For 30 years, we've dedicated ourselves to the art of installing high quality fences that last for years to come. We don't just work in Utah–we live here, too. That's why we're the only company that creates unique products specially designed for Utah's harshest climates.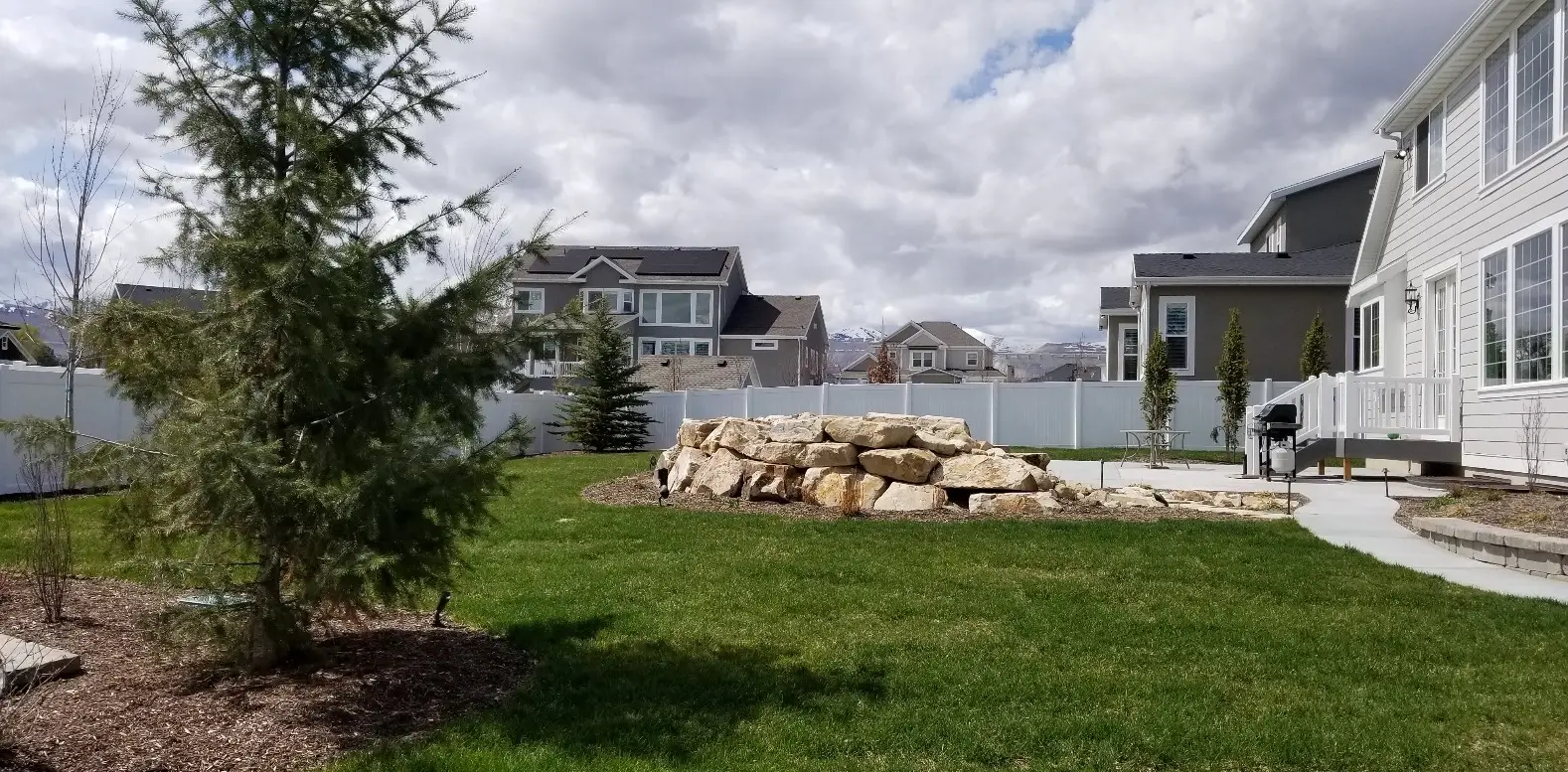 A Forever Fence Tailor-Made For Your Home
We offer the widest selection of fencing in Utah, with a variety of high quality materials. Learn more about our full range of options over at our Product page.
We only work with the highest quality materials, you won't find a wider selection of fencing in Utah. Offered materials include vinyl, aluminum, iron, wood, chain link, Trex, Simtek and more…
Whether you prefer your gates decorative or utilitarian, we have plenty of options to match your fencing and home. Offered materials include vinyl, aluminum, wood, iron, and chain-link, Trex, Simtek, and more.
You can't build a good fence without good hardware. Our latches and hinges are built to last, made from high quality materials and offering extra security with options like our spring-loaded, self-closing hinge.
Add safety and comfort to stairs and ramps with our sturdy selection of railing. We're able to install ADA-compliant hand rails, grab rails, and more in a variety of materials to best suit both your home and your needs.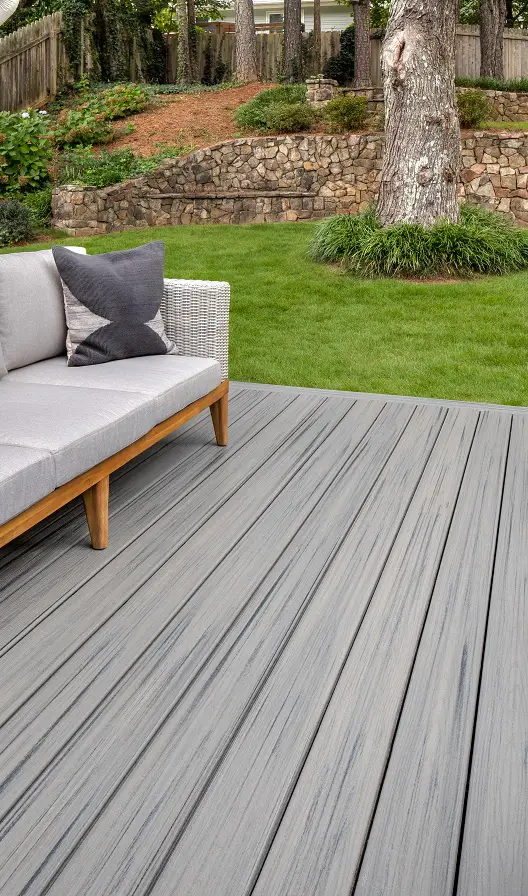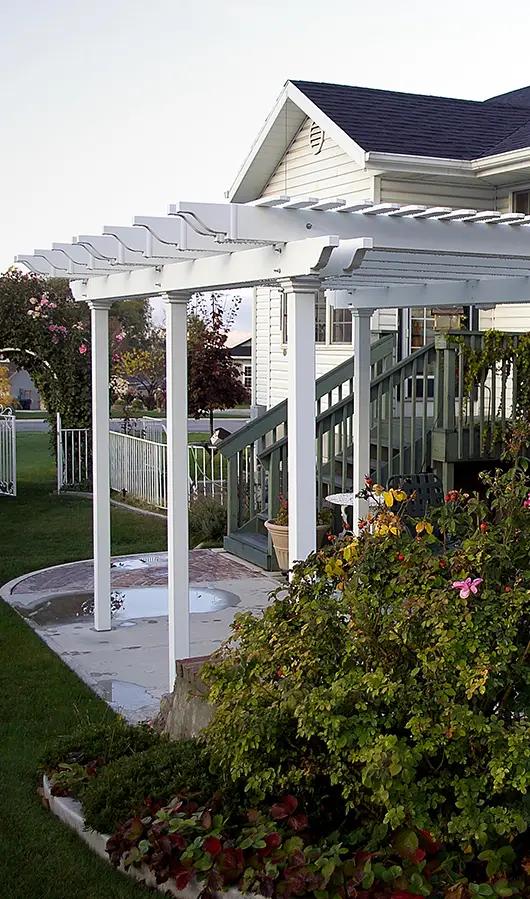 Transform Your Space Beyond The Fence
We do so much more than just fencing. Give your yard an upgrade with a new deck or pergola, made with the same care and durability as everything else we build.
Our Clients Love Our Work
"Best fence ever!!! I am so ecstatic about our fence. We did a solid vinyl fence in our backyard and an adorable white vinyl picket fence around our property. I am so happy with it! It looks amazing and is sturdy and durable. The communication was excellent. Any question I had they answered and made sure everyone was on the same page before installation began. They were thorough with explaining payment and no hidden fees, I love how everything was laid out. They came and took pictures of the property and drew how our fence would be. I honestly couldn't be more happy! The end result is exceptional. Everyone that sees it loves it! I highly recommend the Fence Specialist.."
"Every aspect of my experience with the Fence Specialist has been fantastic. I had a very friendly and knowledgeable salesman that stayed involved with the project until it was completed. The operations manager worked closely with us in scheduling our install. The installers were top notch. They were hard workers, skilled, efficient and extremely respectful. The fence quality was much higher than others I have seen for a fraction of the price. I will recommend Fence Specialist to all my friends."
"The people at the Fence Specialist are very professional and great to work with. They were excellent in working with us and our HOA to find a fence that would suit our needs. I have since referred my parents to them and would recommend using them them for any of your fence needs."
Absolutely beautiful, love it and the company
valerie roadfuss
2023-09-26
I had an excellent experience working with this company. Nichole Mitchell specifically went above and beyond to help me . The entire staff was friendly and helpful . I'm located 8 hrs away and would not hesitate to work with them again . Thank you
The Fence Specialist installer did a very nice job replacing a rusted iron porch stair railing with an aluminum one for us. We appreciated this company taking on our small project.
Hunter is the sales guy you need to work with. He knows his stuff and followed up with me every step of the way from quote to full install. These guys are great!
We love our fence! We have a large lot with a steep slope in our back yard. We used Fence Specialist after getting a couple other bids back above our price range. Tim and his crew put together great looking solutions for our complicated project. Everyone who comes over comments on how great our fence and gates look.
Nicholas Keyser
2023-04-22
Ready for a fence that lasts? Schedule a consultation today and step up your fence game.