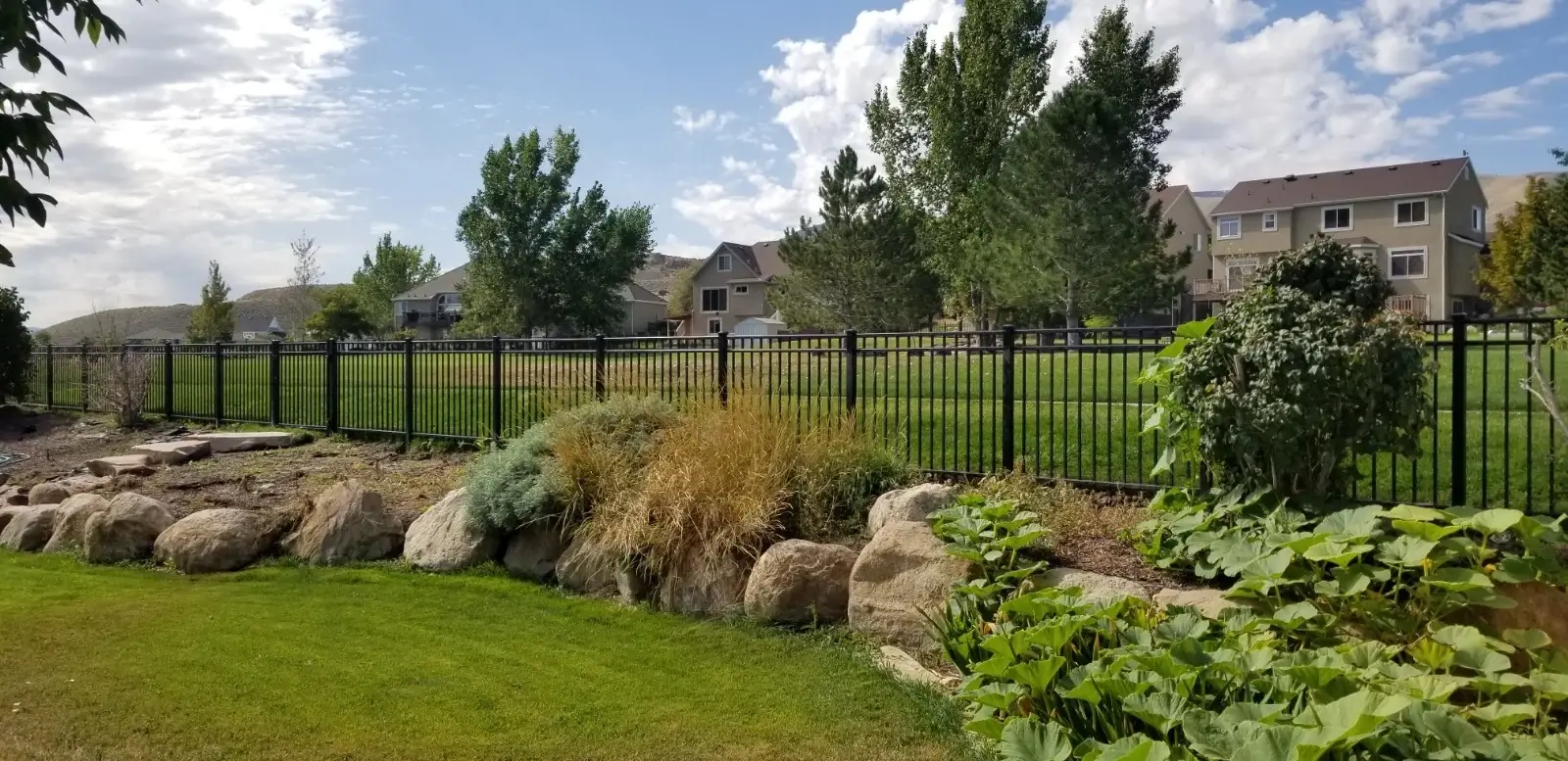 A Forever Fence Tailor-Made For Your Home
We offer the widest selection of fencing in Utah, with a variety of high quality materials. Learn more about our full range of options over at our Product page.
We only work with the highest quality materials, you won't find a wider selection of fencing in Utah. Offered materials include vinyl, aluminum, iron, wood, chain link, Trex, Simtek and more…
Whether you prefer your gates decorative or utilitarian, we have plenty of options to match your fencing and home. Offered materials include vinyl, aluminum, iron, wood, chain link, Trex, Simtek and more…
You can't build a good fence without good hardware. Our latches and hinges are built to last, made from high quality materials and offering extra security with options like our spring-loaded, self-closing hinge.
Add safety and comfort to stairs and ramps with our sturdy selection of railings. We're able to install ADA-compliant hand rails, grab rails, and more in a variety of materials to best suit both your home and your needs.
Express your individual style with a modern fence design.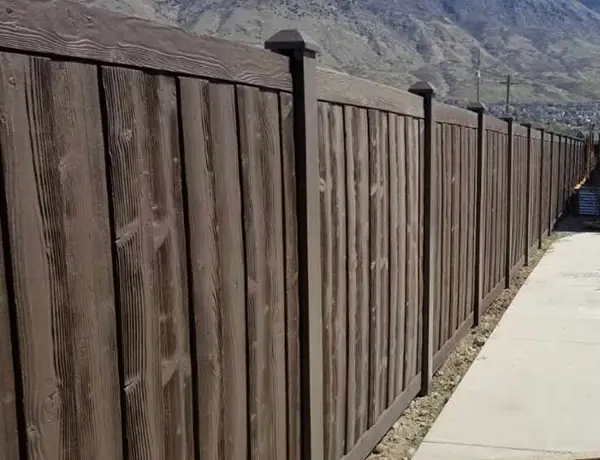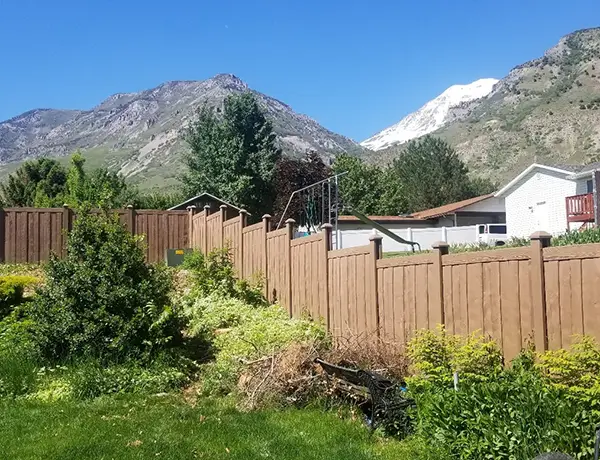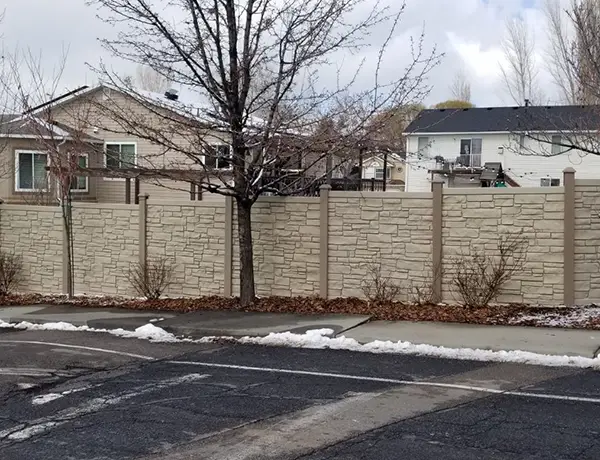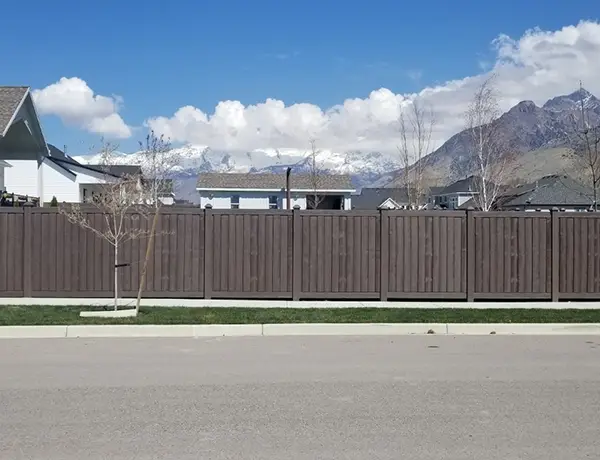 Simtek products are molded of sunlight stabilized polyethylene, exceptionally durable and resilient.  Resistant to impact; baseballs, golf balls, rocks and other such items bounce off.
Available in a variety of colors and heights.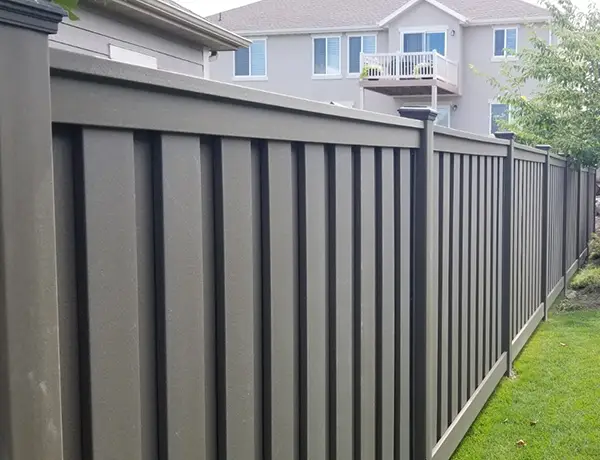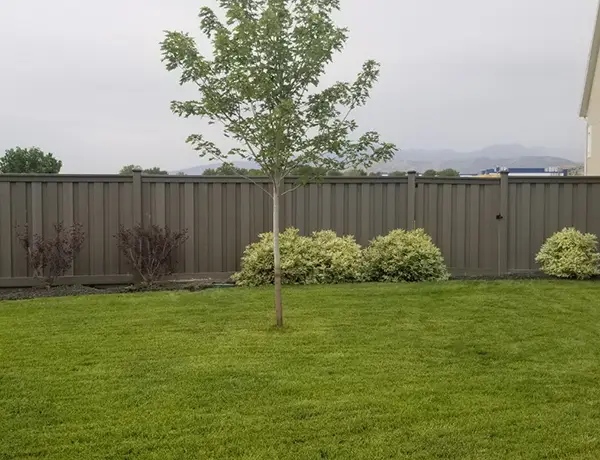 Trex is a composite material made of 95% recycled materials, it is maintenance free and capable of withstanding up to 130mph winds. Three color options to choose from: Saddle, Winchester Grey and Woodland Brown. Vertical or horizontal slat options are available.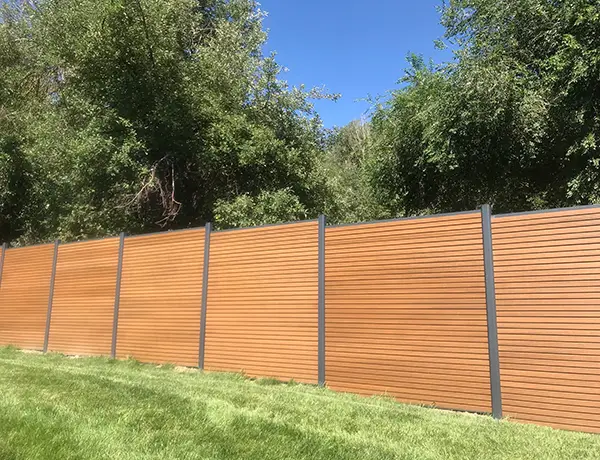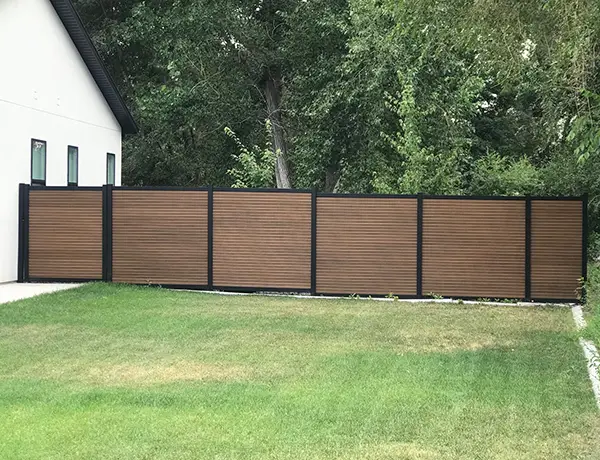 Aluminum posts with composite wood infill. Modern European design available in a variety of colors, heights and options. Produced using 95% recycled  materials.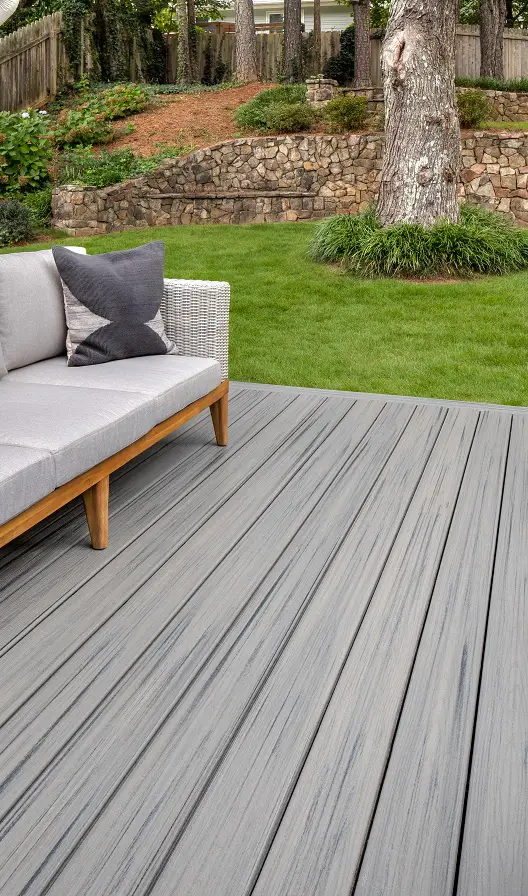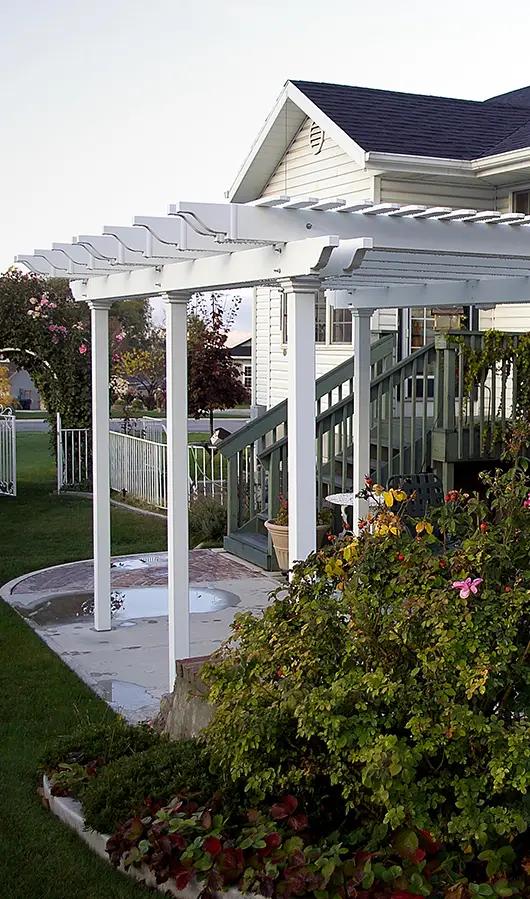 Transform Your Space Beyond The Fence
We do so much more than just fencing. Give your yard an upgrade with a new deck or pergola, made with the same care and durability as everything else we build.
Ready for a fence that lasts? Schedule a consultation today and step up your fence game.