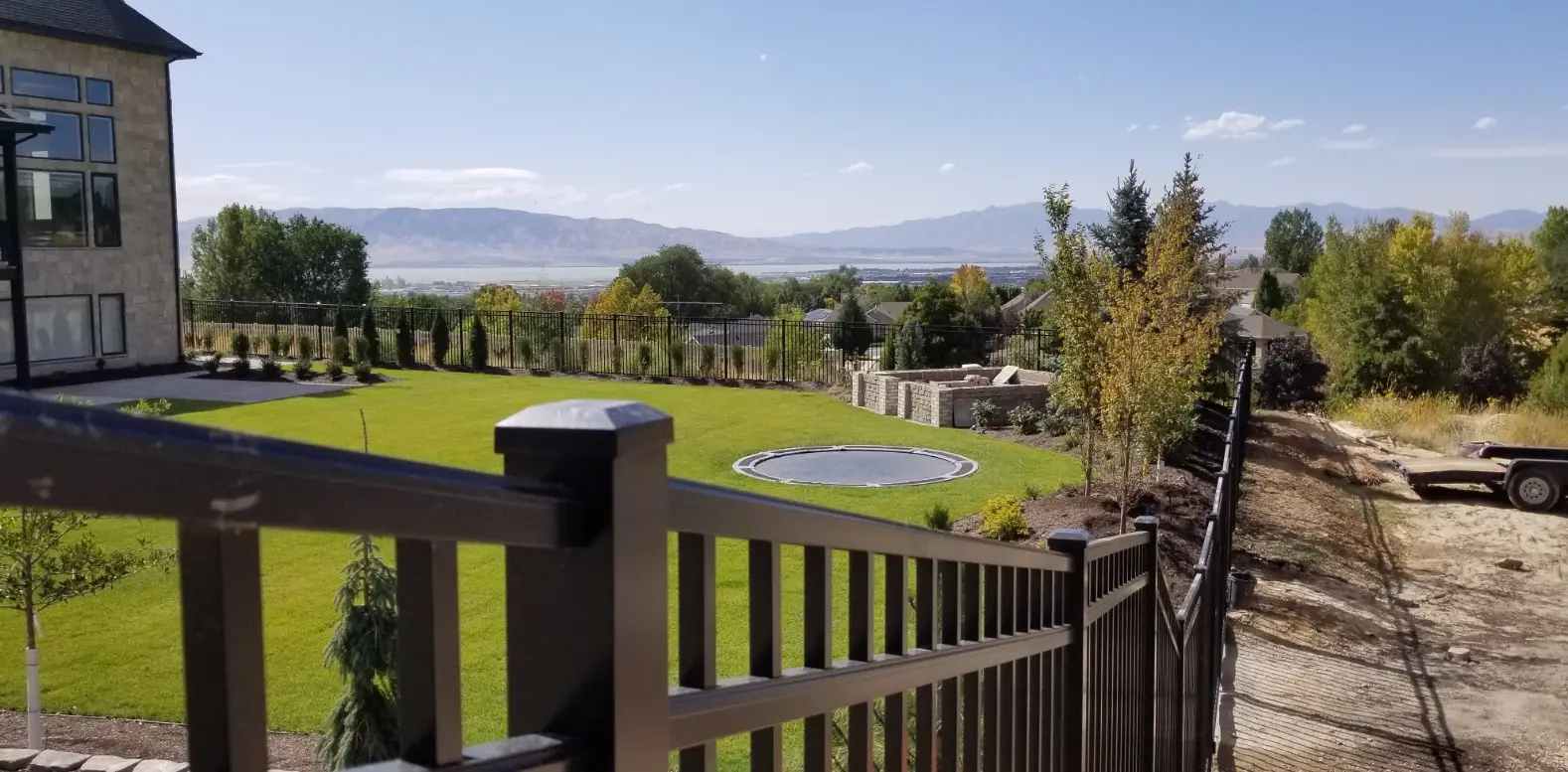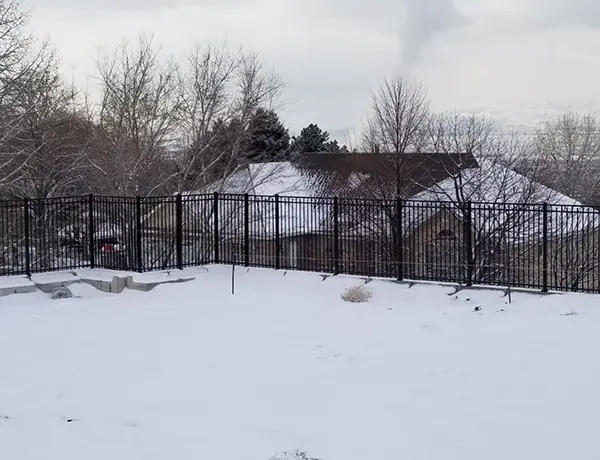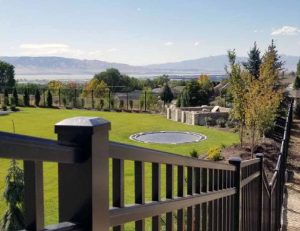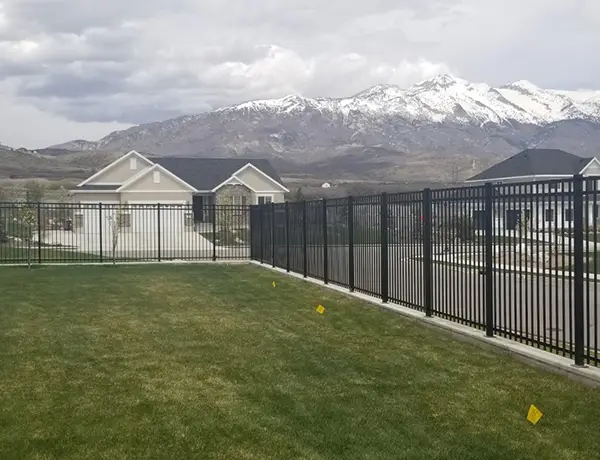 Aluminum fencing gives you the traditional look of a wrought-iron fence with none of the exhausting maintenance. The powder coated fencing components are manufactured to withstand Utah's fluctuating weather. We offer a variety of styles, heights and colors to fit the desired look of your yard.  Aluminum is durable, elegant and lightweight.  It is a perfect way to add security to your home or pool yet still be neighbor friendly. Our aluminum products are proudly Made in the USA.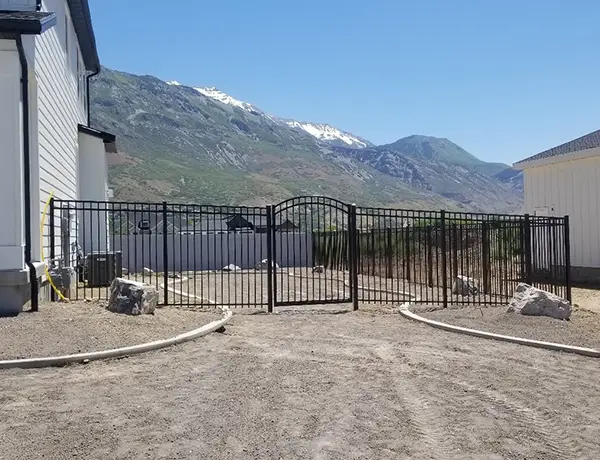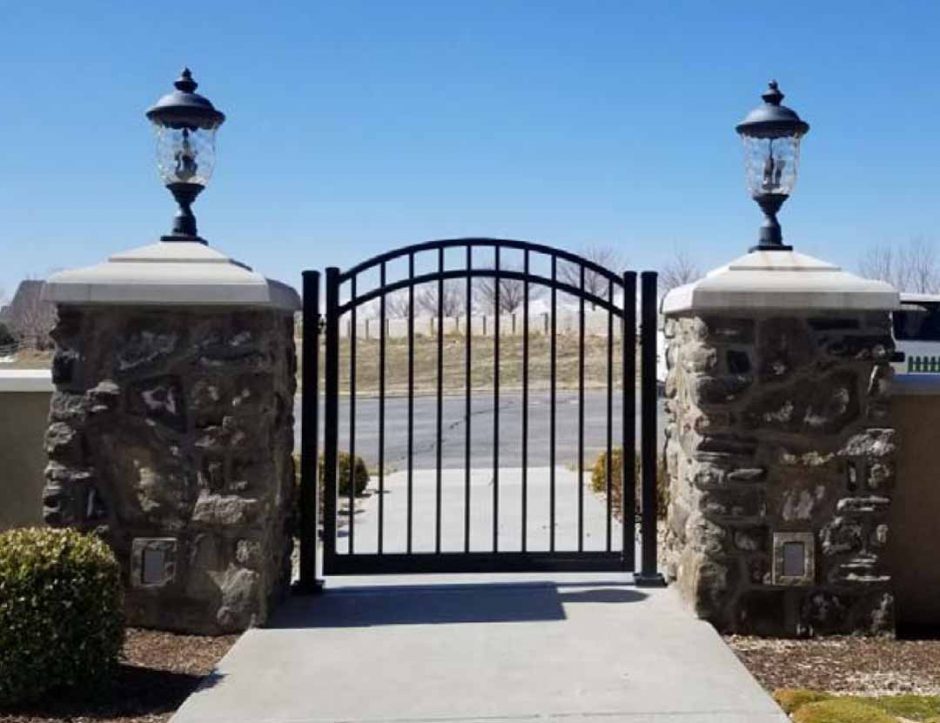 Lightweight aluminum gates are some of the most versatile around. An aluminum gate can span greater distances than other, heavier, materials. These gates can reach up to a 26' total opening with arched slide gates, or as much as a 30' wide roll gate.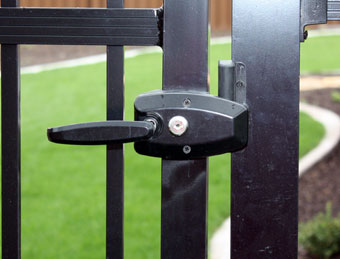 A quality fence needs quality hardware. We offer a wide selection of poly-carbonate, zinc and powder coated steel hardware. We use only high quality, commercial grade hardware that will last you for years. Spring loaded self closing hinges are available, great for pool fences or additional security.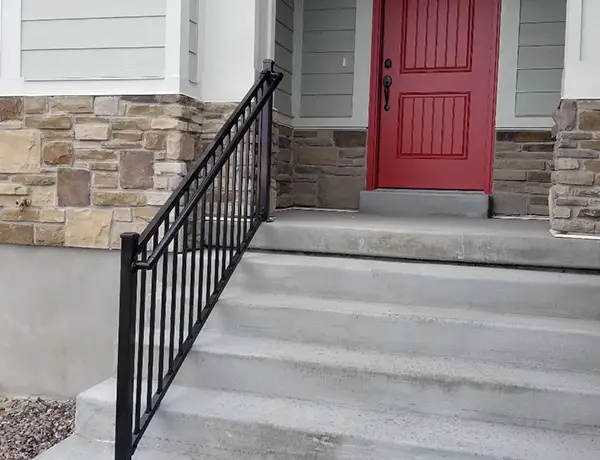 Strong metal to metal connections ensure dependable safety. Perfect for porches, basement walk outs, garages and balconies. Aluminum railing is suited for both residential and commercial sites. We offer aluminum railing in several colors, styles and heights. ADA compliant railing available.