Chain Link Fencing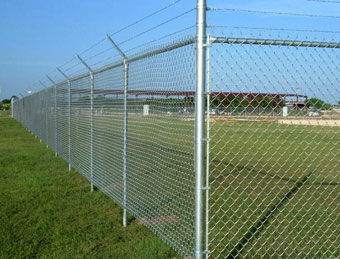 We offer commercial and residential grades of chain link fencing, both are sturdy and high quality. Our chain link is perfect for indoor fencing, commercial buildings, freeways, or schools. We also have black and green vinyl coated chain link for tennis or basketball courts. For those that want added privacy, we have vinyl slates in multiple colors and black or green nylon netting.
Chain Link Gates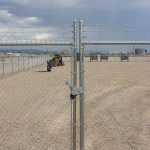 Our gates are crafted from the same high quality materials that our chain link is constructed from. We offer both swing and rolling style chain link gates, with a selection of various operator types. Contact us to find out more!
Chain Link Hardware
Coming soon!
Chain Link Rec Area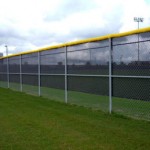 We provide safe chain link fencing for your enclosed sports i.e. Tennis courts, basketball courts, and batting cages. Keep the ball (and your kids) safe in the yard. Our Rec Area fencing is made from the same high quality materials as our fencing and is vinyl coated for added protection against weathering.