Vinyl Fencing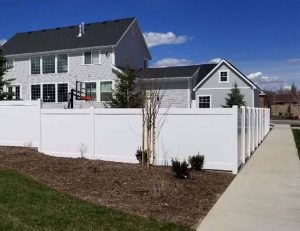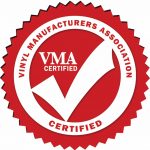 VMA (Vinyl Manufacturers Association) is a certification program whose purpose is to provide verification to customers (specifiers, distributors, contractors, code officials and customers) that the products of the certified companies meet or exceed industry standards and are produced through quality processes. Member companies have their plants and processes audited by approved third party testing labs. After the audit is passed, they receive authorization to use the VMA Certified Products seal.
The Fence Specialist vinyl products are proudly VMA Certified & Made in the USA.
Vinyl fences are very durable, handles the elements, won't disintegrate or fade over time – furthermore, vinyl fences require minimal maintenance effort. Most of the time, you won't need more than soap and water to replenish the brand-new look.