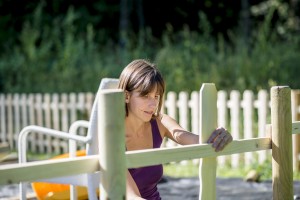 Like any home improvement project, fencing can require a lot of planning before you actually are able to get the job done. Whether you opt for a vinyl fence, a pre-fabricated option, a metal railing, or an old-fashioned wooden fence, proper planning and professional guidance are the keys to success.
Although many people think they can simply start sticking posts in the ground and there won't be any problems, proper installation of a fence has to be entered into wisely. In some cases, there are necessary permits, construction considerations, and hiccups that you'll come across if you don't plan ahead. However, with thoughtful preparation, and a little help from the experts, you'll have your brand new fence up and ready in no time at all. Here are some things you'll need to consider as you start your fencing project.
Know what's below (Why call 811?)
HOA requirements
City ordinance regulations and permits
When you share a wall with a neighbor: what you need to know
What kind of fence is best for you?
Can you install a fence yourself?
What to know if your ground is uneven
What to know before installing a gazebo
Your fencing project might be a measure that you take in order to increase security around your yard, house, or a special area like the pool. It could be a necessary addition to a deck that you've had attached to your home, or a way to make your back yard be more private. In any case, it will take quality and thoughtful installation to ensure that your fence will last as long as possible.
The Fence Specialist is a fully licensed and insured company, which means that with each installation, you get the security of knowing that your property is in good hands. Our 22 years of experience has equipped us with the knowledge and know-how to deal with whatever your needs are, navigating needs for permits and permissions with the ease of long practice. Depending on your level of involvement in the installation process, many of the above considerations can be taken care of for you.