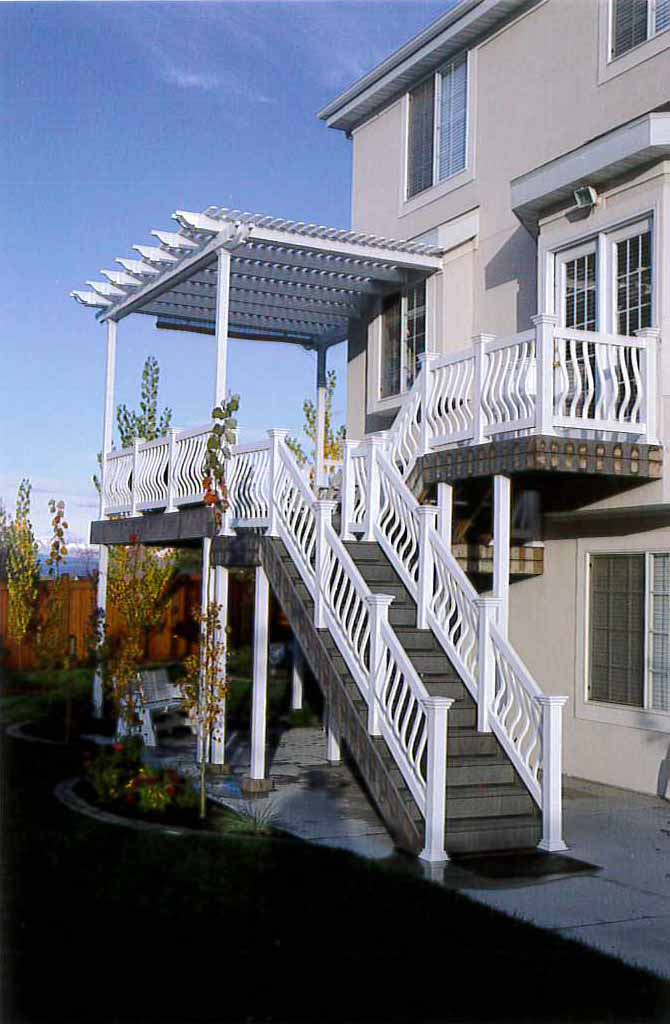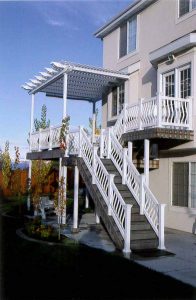 Vinyl railing is a low maintenance yet durable option for your deck, porch, balcony, staircase, and more. Your vinyl railing will not rot, crack or peel, and will not need to be repainted. All of our railings meet AC174 standards, so you won't have to worry about passing home inspections.
We have many designs and colors to choose from to customize your vinyl railing to fit your style, including ADA compliant handrails, grab rails, etc.. We have many different cap options for your vinyl railing to help you personalize your deck or porch.
If you're not sure what you're looking for, come into our showroom in Lindon. Our showroom will let you look at, touch, and experience our different types of railing to help you make an informed decision.