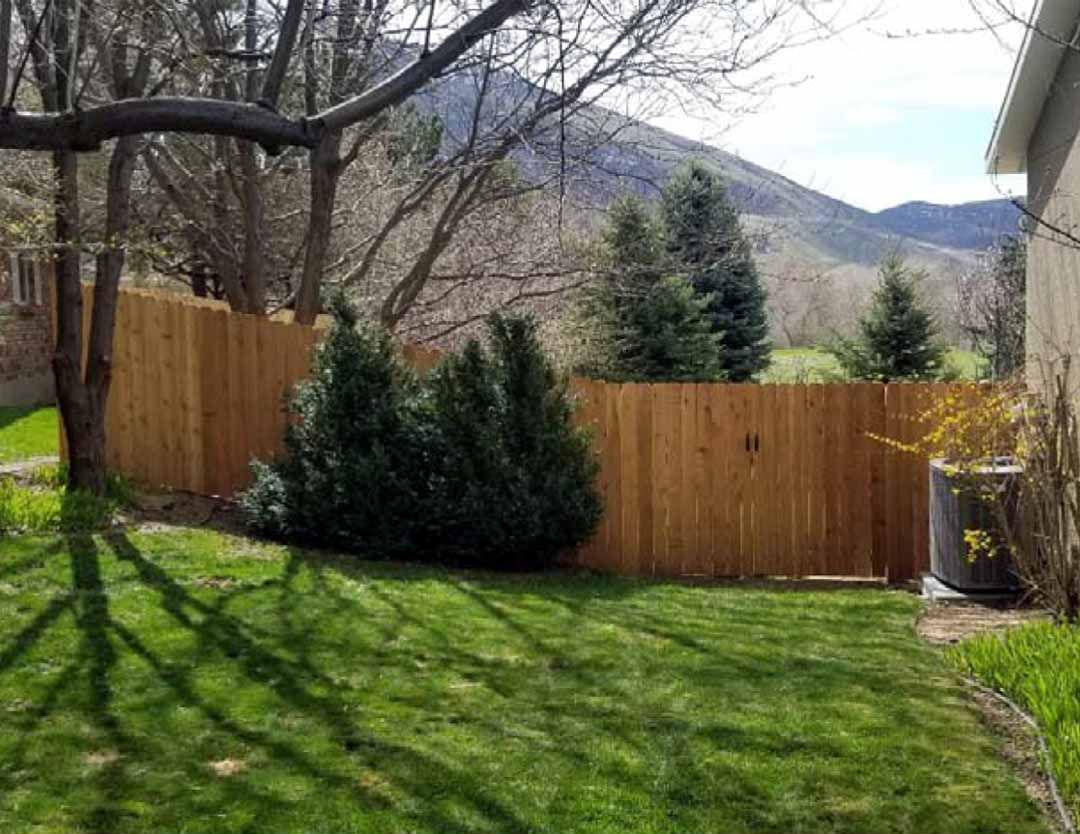 Unlike other common fence building materials like metal and vinyl that come in very specific designs, wood is pliable. Attaching fixtures, accents, and other ornamental features can be achieved due to the malleable nature of wood.
We have a lot of experience working under strict HOA guidelines, we can build to match or help you to realize your ideas within the regulation guidelines. Another great feature of wood is that it is treatable and can be colored in many different ways. Staining adds light coloring to the wood, while allowing the natural grain to show through. Stains also add a degree of protection against weathering from both sun and rain. Painting will cover up most of the natural grain, but it creates a uniform look to the fence and offers a higher amount of weather protection than staining. Please note, we do not perform the work of painting or staining.
Whether you're looking for a unique wood fence design or need to match an existing one, request an at home consultation today. We have many wood options available in a range of prices.