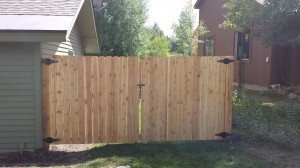 The natural look of wood gates goes great with the natural look of a wood fence, but it also looks great with many other fence materials as well. The natural versatility of wood in both design and color means that it can be made to suit any existing design. Another huge advantage to using wood over some other fencing materials is that it is sturdy and can be combined with other sturdy materials like metal. Our expert designers can help create your ideal wood gate, or composite gate that takes advantage of wood and other materials.
Wood fences have a traditional feel in the fence world, so it's only natural that wood gates would project a similar feel. However, wood gates aren't restricted to this classic motif. They can be combined with other materials like metal to create a very modern and cutting edge theme for you property. Wood can also be stained or painted to match any existing facade, which can make a wood gate the perfect accent for a seemingly neutral metal fence.
Another great advantage to having a wood gate is that wood is a sturdy material. So, it's not just aesthetically pleasing, it also offers a degree of security. Combining wood with metal hardware and reinforcement make it even more secure. This combination also allows for gate modifications like electronic and motorized openers.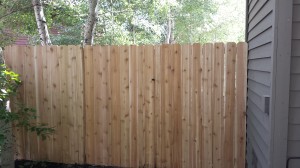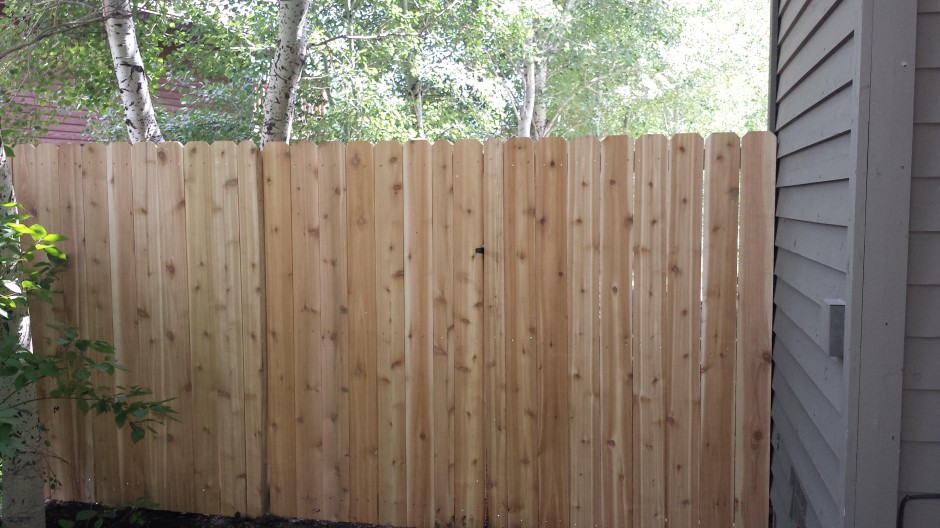 If you're looking for a new gate, to update an existing one, or any repairs look no further than the fence specialist. Our team is composed of professionals with years of experience in design and installation. We have wood materials varying greatly in price and are happy to work with you to meet any budget. Our experience also allows us to quickly assess your current gates and give you accurate estimates for work. Take a look around our site, see what The Fence Specialist can do for you, and Contact Us today!