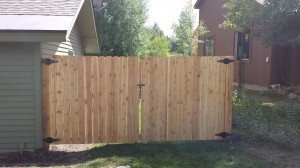 Wood fences have a traditional feel in the fence world, so it's only natural that wood gates would project a similar feel. However, wood gates aren't restricted to this classic motif. They can be combined with other materials like metal to create a very modern and cutting edge theme for your property. Wood can also be stained or painted to match any existing facade, which can make a wood gate the perfect accent for a seemingly neutral metal fence. Please note, we do not perform the work of painting or staining.
Another great advantage to having a wood gate is that wood is a sturdy material. So, it's not just aesthetically pleasing, it also offers a degree of security. Combining wood with metal hardware and reinforcement make it even more secure.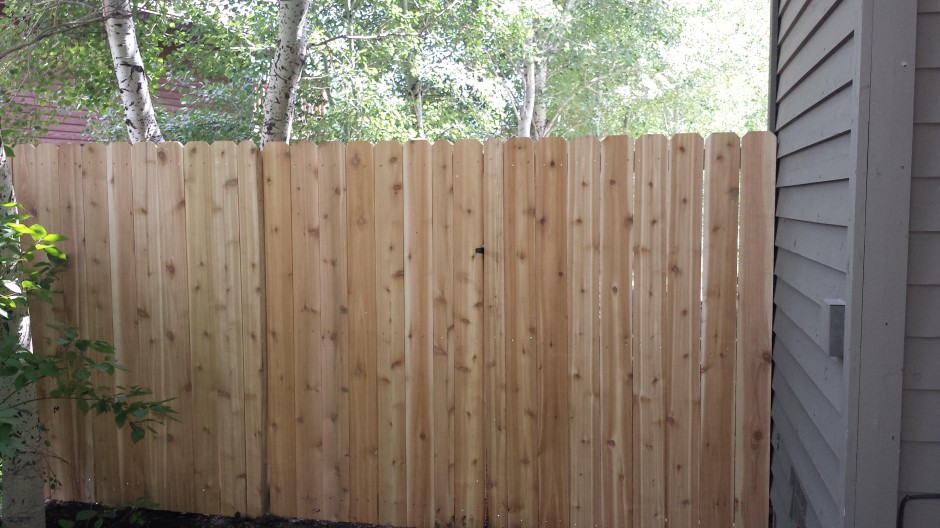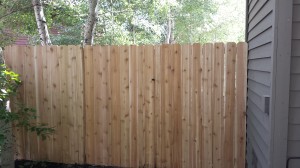 If you're looking for a new gate or to update an existing one look no further than the Fence Specialist. Our team is composed of professionals with years of experience. We have wood materials varying greatly in price and are happy to work with you to meet any budget. Our experience also allows us to quickly assess your current gates and give you accurate estimates. Contact Us today!